I just love Christmas cards - getting them and sending them.  I've been making my cards for this year over the course of the last few months, a couple at a time.   This year, as in past years, each card I made is different from the others.   I've occasionally done bulk production of the same design, but much prefer if each card is unique.  It's just more fun that way - and allows me to use a bunch of different stamps and papers.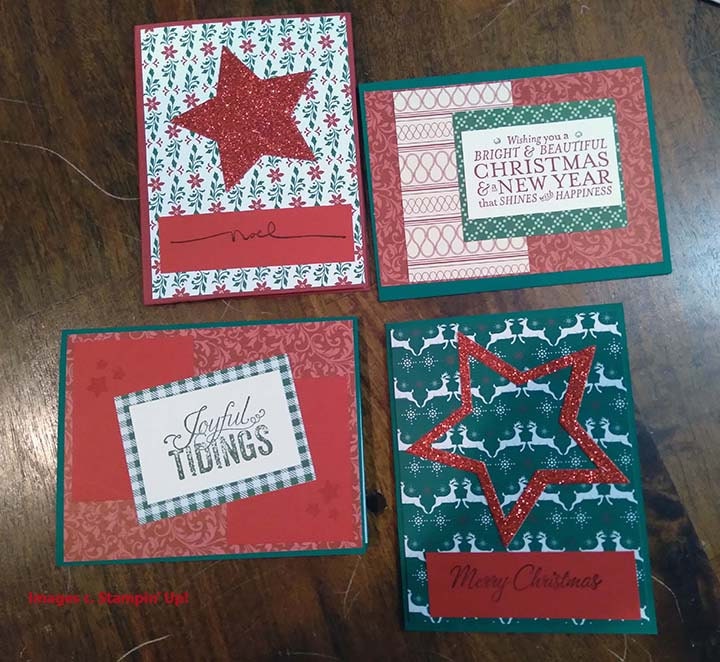 This year I decided to line the envelopes with paper as well.   Part of what drew me in to card making was the incredibly colorful and lovely papers created by Stampin' Up! (the company I buy the majority of my stamping supplies from).  If I could wallpaper with their Designer Series Papers, I would....except I'd never be able to decide which pattern I liked the best!  So lining the envelopes this year allowed me to further use their papers.  If you received a card from me, however, and the paper on the card and on the envelope liner match, do know that that was pure serendipity!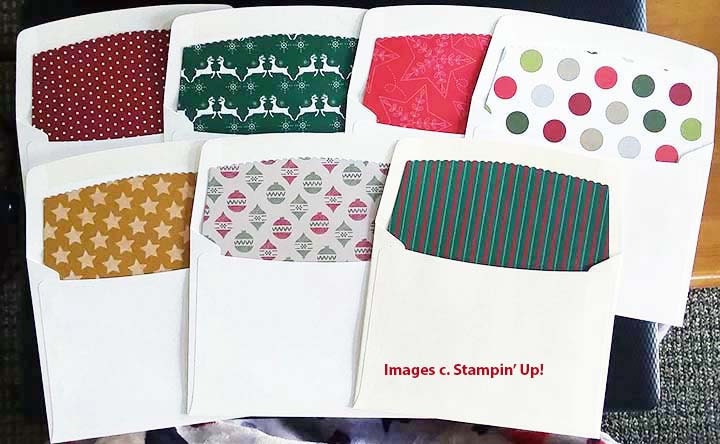 Once the cards and envelopes were finished, it was just a matter of putting them together to send.  My husband (who has much nicer handwriting than I do) had already addressed the lined envelopes.  But how do you match 50 cards with 50 envelopes without going too crazy worrying too much about which card to send to which person?  You spread all the cards upside down on the table as well as the envelopes and randomly pull from each pile to match them up!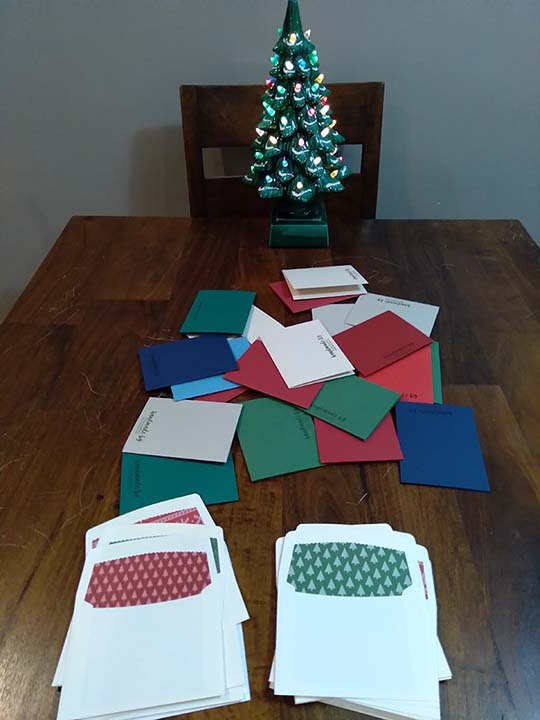 It was fun to discover who was going to be getting which card.  Now it's just a matter of putting in our Christmas letter and writing a personal note inside each (they are all blank inside, except one), and putting them in the mail.  I'd like to think that those receiving our cards are interested in hearing what we're up to, just as we'd love to hear how they are doing.  But if my cards just bring a smile to someone's face who receives it, that will be enough.
Merry Christmas!
#christmascards #stampinup